The Recreation
A GRAND JOURNEY OF DISCOVERY

Recreation includes hundreds of miles of trails for hiking and horseback riding, fishing on the Bitterroot River or in mountain, boating and hunting. Bicycling is popular thanks to a new trail paralleling Highway 93 between Lolo and Hamilton. Downhill and cross country skiing at Lost Trail Pass is some of the best in Montana! Lake Como, south of Hamilton, is a popular destination for residents and vacationers as are the many U.S. Forest Service campgrounds throughout the area. There are thousands of acres ready to be explored.
Popular pastimes in and around the Bitterroot include:
HUNTING & FISHING

HORSEBACK RIDING

GOLFING

BIRD, WILDLIFE AND NATURE PHOTOGRAPHY

CROSS COUNTRY & DOWNHILL SKIING, SNOWBOARDING & SNOWSHOEING

HIKING, CAMPING, MOUNTAINEERING & ROCK CLIMBING

SWIMMING, BOATING, WATER SKIING, KAYAKING AND RAFTING

RESORT AND NATURAL HOTSPRINGS

GLACIER AND YELLOWSTONE NATIONAL PARKS, LEWIS & CLARK CAVERNS

GOLD PROSPECTING, SAPPHIRE & CRYSTAL DIGGING, GEM & MINERAL HUNTING

ATV & SNOWMOBILING

MOUNTAIN AVIATION

ENTERTAINING, COOKOUTS & GAMES

PET EXCURSIONS, WALKING & BIKING

LAKESIDE & SCENIC AREA PICNICS

DINING, PUBS & BREWERIES, DANCING, THEATER AND CONCERTS

EXPLORING HISTORIC SITES, GHOST TOWNS, BUILDINGS, OLD MINING CAMPS

MUSEUMS AND GALLERIES

CAR & AVIATION SHOWS,

SHOOTING SPORTS AND WORKSHOPS

CHURCH EVENTS, CIVIC GROUPS, SEWING AND QUILTING CLUBS

COUNTY FAIRS, ANNUAL COMMUNITY EVENTS, STRAWBERRY, APPLE AND BLUEGRASS FESTIVALS, MUSIC CONCERTS

ARTS, CRAFTS & MUSIC WORKSHOPS

WORLD CLASS DARBY RODEO AND LOGGER DAYS
Enable sound and view full screen.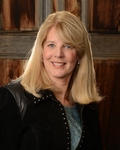 JAN KING, BROKER
Berkshire Hathaway Montana Properties
120 S. Fifth St. Ste 201
Hamilton, MT 59840
Phone: 406-369-4313
Email: jan.king@ranchmt.com